In the song "The Cool School," Michael Franks asks, "Am I dinosaur? Yeah you bet. I grew up listening to Mose and Chet [...] me I attended the Cool School." In a few short lines he describes what many jazz fans today are feeling: he's an insider, his influences are hip and classic, a member of a small club, the kind of club that is both impossible to join and to which everyone can belong.
For over 40 years Franks has been a classic practitioner of "cool" in America. Starting with his breakout album The Art of Tea in 1975, he has been playing with the edges between jazz and folk, samba and swing.
Born just a year after the release of that same album, multi-talented musician, producer, arranger, composer, recording artist, and podcast host Leo Sidran was also growing up attending the "cool school". The son of renowned and multifaceted jazzman Ben Sidran, Leo was raised on a diet of "cool": Jon Hendricks, Donald Fagen, Bob Dorough, Bill Withers, James Taylor, Paul Simon, Miles Davis, Tom Jobim, Joao Gilberto, certainly Mose (Allison) and Chet (Baker), and most of all, his father Ben.
Throughout his career, as a professional singer-songwriter (this is his 6th solo release) and producer of both Academy Award and Grammy winning songs, Leo's place in the jazz world has been both obvious and confounding. Of his last studio record Mucho Leo the magazine Jazztimes wrote, "Vocally he suggests an amalgam of his father Ben with a hint of Donald Fagen. His fluid laidback style is reminiscent of Bob Dorough." And the magaine L'Alsace, responding to Leo's surprise summer hit song in France ("Speak to Me In Spanish") heard him "in the mode of JJ Cale and Leonard Cohen, but with a taste for swing and bossa, the sound of cool and delicate groove."
Hiding in plain sight is more or less de rigueur for Leo, whose music reflects that quiet cool Michael Franks wrote about. So maybe it was only a matter of time before he decided to bring his personal kind of freshness to the music of Michael Franks. Recorded in Brooklyn and in Paris, Cool School is a project that, like a well-cut prism, shows a multitude of beautiful facets depending on the power and clarity of the light shown on it.
At it's core there is simply the pure sound of Leo performing Michael's elegant songs with his typical classic swing, relaxed groove, and rich interior vocal harmonies, a mood made possible by the fact that the songs were, by and large, recorded in his own studio in his own space where he spent a relaxed several weeks cutting the tracks by himself, playing drums, bass, guitar, keyboards, vibraphone and percussion, fashioning music that was at once both funky and personal. He then arranged horns for a small group of New York's young luminaries (John Ellis, Michael Leonhart, Ryan Keberle) and took the evolving tracks to Paris where he added intimate duets with singers Leo Minax, Chrystel Wautier and Clementine. Then, finally, returning back to the States, he enlisted Michael Franks himself to join him on the gorgeous and little-known composition, and now title track, "The Cool School".
From it's home-spun roots, the project continued to grow to include an international collaboration between Leo and many friends from all over the world: guitarist Lage Lund (Norway), harmonica player Olivier Ker (Reunion Island), bassist Alexis Cuadrado (Spain), percussionist Inor Sotolongo (Cuba), and various members of Leo's Groovy French Band™. But in the end, the result, The Cool School; The Music of Michael Franks, is just as personal and intimate as that first moment when we heard Michael Franks singing these songs himself and we knew we were all part of a hip club that is both impossible to join and to which everyone can belong.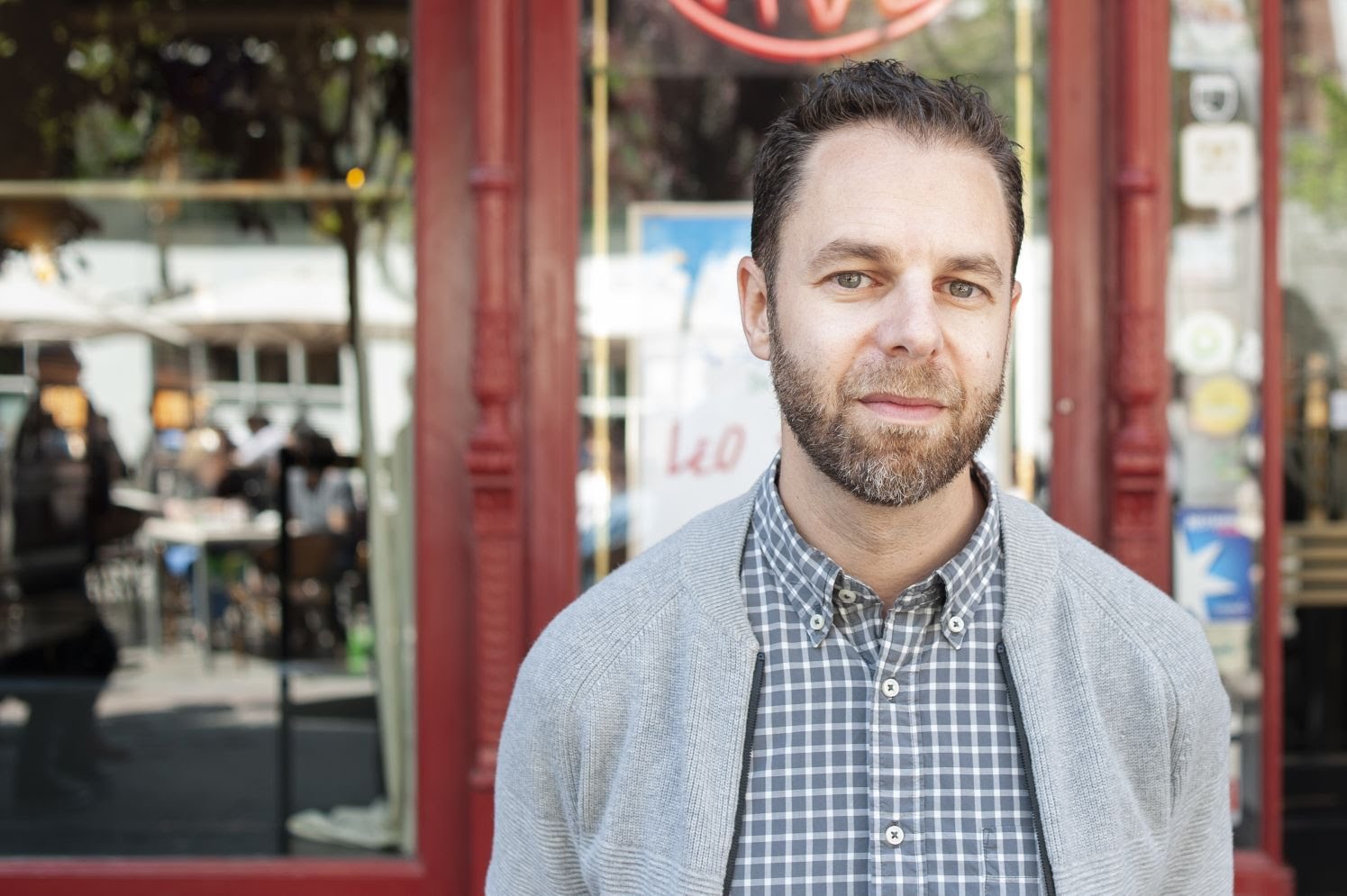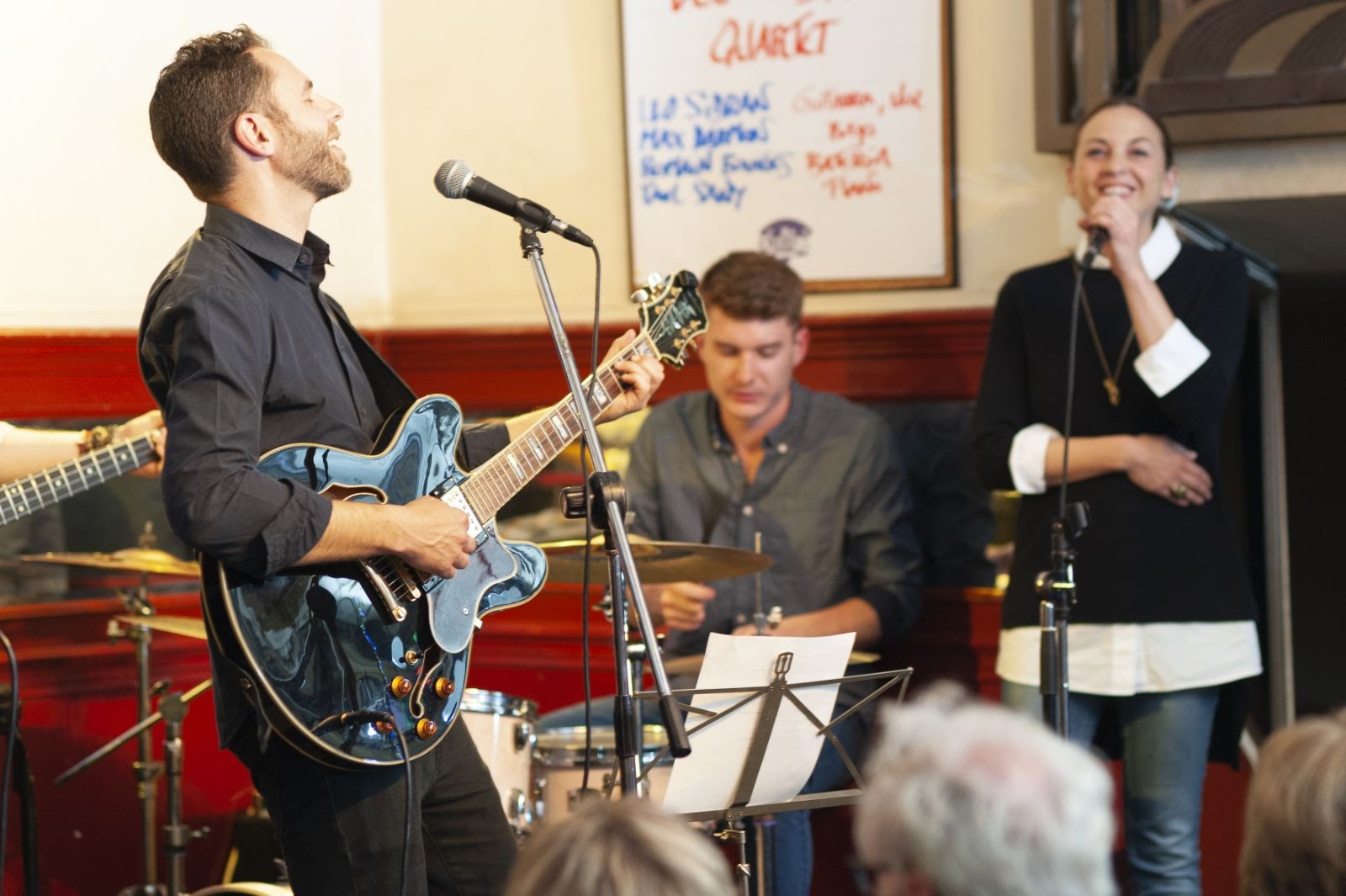 LEO SIDRAN
COOL SCHOOL [The Music of Michael Franks]
01 Monkey See Monkey Do 04:01
02 Your Secret's Safe With Me 04:51
03 The Lady Wants To Know 03:44
04 When The Cookie Jar Is Empty 05:09
05 Antonio's Song (feat. Leo Minax & Olivier Ker) 04:12
06 The Cool School (feat. Michael Franks) 04:33
07 Lotus Blossom (feat. Clémentine) 04:47
08 Popsicle Toes 05:15
09 Sometimes I Just Forget To Smile 04:19
10 Wrestle A Live Nude Girl 04:44
11 You Were Meant For Me (feat. Chrystel Wautier) 04:14
BONUS Easy (feat. Jorge Drexler) 03:31
Leo Sidran [lead and backing vocals, drums, shaker, bass, acoustic &electric guitar, Wurlitzer, Fender Rhodes, vibraphone]
Michael Franks [vocal on #6], Clémentine [vocal on #7], Leo Minax [vocal on #5], Inor Sotolongo [percussion on #1, 3, 7, 5, 11],
Max Darmon [bass on #1, 4,, 10 & backing vocals on 2], Alexis Cuadrado [acoustic bass on #11], Romain Roussouliere [electric guitar on #2, 3],
Lage Lund [electric and nylon string guitars on #6, 11], John Ellis [flute, bass clarinet, tenor saxophone on #3; 4, 5, 6, 7, 8, 9],
Al Falaschi [tenor saxophone & horn arrangement on #1], Loic Gayot [saxophone on #2], Ryan Keberle [trombone on # 5, 6, 9],
Olivier Ker Ourio [chromatic harmonica on #5], Michael Leonhart [trumpet and flugelhorn on #4, 8, 9, 11], Jon Schipper [trumpet on #1],
Darren Sterud [trombone on #1], Ricky Peterson [Hammond organ on #4, 8, 9, 10], Bryn Roberts [Fender Rhodes on #6, 11],
Gabe Bridgewater [backing vocals on #1, 2, 4, 10], Joy Dragland [backing vocals on #7], Trixie Waterbed [backing vocals on #2],
Chrystel Wautier [backing vocals on #1, 2, 3, 5, 8 & vocal on 11].
Produced and Arranged by Leo Sidran
Recorded by Leo Sidran at Electric Poodle Stoodles & Brooklyn & Studio Bernadette, Paris
Mixed by Ryan Hewitt at Nice Rack, Nashville
Mix assistance by Will DuPerier at Nice Rack, Nashville Mastered by Greg Calbi & Steve Fallone at Sterling Sound Illustration: Emiliano Ponzi [www.emilianoponzi.com] Graphic Design: Rudy Serairi [www.comrudy.com]
Additional recording by:
Jeremy Chinn at Electric Poodle Stoodles, Brooklyn
Max Darmon at Studio Bernadette, Paris
Scott Petito at NRS Recording Studio, Catskill NY
Al Falaschi at The Phat Lab, Madison
Dedicated to the late great Tommy LiPuma. A mentor, a teacher and a friend... this one's for you.